Good morning everyone and welcome to the latest installment of WordPress Theme Releases. Let's get right to it.
Voidy comes to us from Niyaz of Diovo.com and sports a crisp and clean minimalistic design. That combined with the large typeface makes it easy to concentrate on the content. From the theme's options page you can set a custom logo, include a Twitter link and offer an email subscription via Feedburner. You can also select some custom text to display in the sidebar.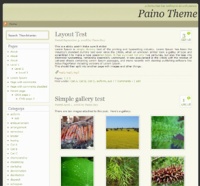 Polaraul.com brings us Paino, a simple and generic theme featuring a widgetized left sidebar and dressed in an easy-on-the-eyes pastel colour palette. It has breadcrumb navigation built-in.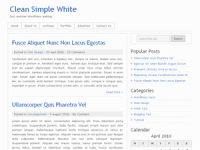 Another simple and clean-looking design. The use of blue for hyperlinks fits in nicely with the general appearance of this theme. It features a widgetized right sidebar as well as a widgetized 3 column footer. From the options page you can set a custom favicon as well as set up the latest Tweet widget.