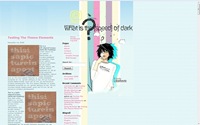 Two column theme for fans of Japanese animation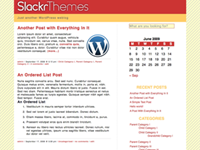 Lumiere is the first theme released by the newly created SlackrThemes. It has a bright color scheme with a clean and easy-to-read layout that's optimized for SEO, has paginated posts and comments, widgetized sidebars, and all of the amenities that you would expect from a theme.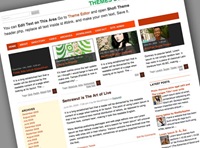 Shofi Theme is grid based wordpress theme, powered by 960.gs framework 24 columns with features including Autograbbed Image and resize on the fly, Extra Ordinary Recent Post and Recent Comment, Widgets, Magazine style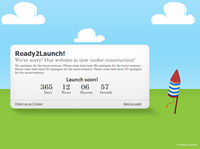 A WordPress theme, with admin options page for customization, or as simple HTML/CSS page (No PHP/MySQL needed). Includes 6 themes and notes on customization.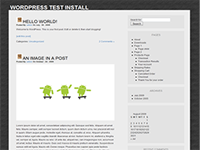 Three column theme with a widgetized left sidebar and a widgetized footer that you can customize to your hearts content. With gravatars on the front page, and all of the features you love. It's very minimal too, everything is packed into a small little package for you to enjoy.