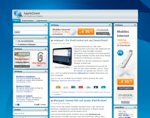 The AppleZoom WordPress 3.0 Theme comes with 8 Widget Areas and a Mac look. Four of the sidebars are adsense optimized, the big horizontal bar in the footer can hold up to four widgets, and you can put HTML or a banner at the very bottom of the theme.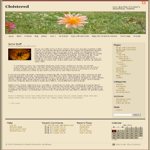 Cloistered works either as a stand-alone or a framework and is heavily based on the new WordPress default theme Twenty Ten by the WordPress Team. This theme is two-columns fixed-width, with support for a custom-header, custom-background, threaded-comments, sticky-post, and microformats. Featuring a Full-Width No Sidebars page template. There is an options page for setting the background color and header image.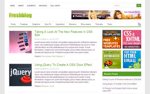 Freshblog is a free, clean, elegant, and flexible blog/magazine WordPress theme.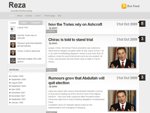 TemPuteh is an elegant free WordPress theme, perfect for your personal blog. The theme package comes with 2 different color schemes, 1 custom flickr widget, tabbed sidebar for popular posts, recent posts, and recent comments, and more customization options in the theme options page.