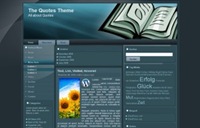 990px wide with 4 Sidebars and an Option Page to populate also the Footer. Two Sidebars on the right side 300px, one on the left side 160px, optimized for Adsense Ads. Two Sidebars are on top of the postings and below the Posting.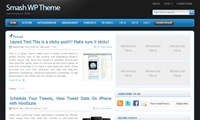 Smash is a free 2/3 column Professional premium level WordPress Theme. It looks very modern and elegant from the front end and offering vast Admin options at the back end. With wide variety of tune able Theme options in the admin menu you don't need to edit .php files manually to do basic theme adjustments.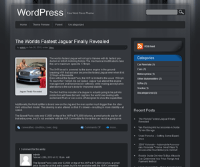 WordPress theme with two columns, four widget areas. The theme options include a removable bottom sidebar, category or page navigation, custom copyright notice. It comes with a lavalamp dropdown menu.