Two weeks ago, we asked to hear about your favorite WordPress themes. We had over 125 responses, but even with such a variety of responses, only 5 came out as the clear favorites. Without further delay, here are your top 5 themes.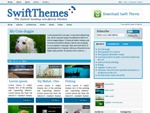 Swift is the fastest loading, SEO optimized, server friendly WordPress theme. This theme is mainly for blogs running on low server resources and for those who like clean and simple designs. [directory listing]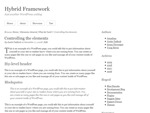 Hybrid is a user-friendly, search-engine optimized theme framework, featuring 15 custom page templates and 8 widget-ready areas, allowing you to create any type of site you want. [directory listing]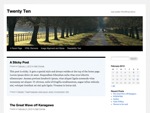 Twenty Ten is stylish, customizable, simple, and readable — make it yours with a custom menu, header image, and background. Twenty Ten supports six widgetized areas (two in the sidebar, four in the footer) and featured images (thumbnails for gallery posts and custom header images for posts and pages). [directory listing]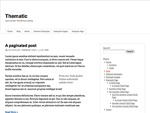 Thematic is a free, open-source, highly extensible, search-engine optimized WordPress Theme Framework featuring 13 widget-ready areas, grid-based layout samples, styling for popular plugins, and a whole community behind it. It's perfect for beginner bloggers and WordPress development professionals. [directory listing]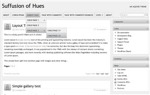 Suffusion is an elegant, versatile and browser-safe theme with a power-packed set of options. It has 19 widget areas, one-column, two-column and three-column fixed-width and flexible-width formats, 10 pre-defined templates, 17 pre-defined color schemes, two customizable multi-level drop-down menus, featured posts, a magazine layout, tabbed sidebars, widgets for Twitter, Social Networks and Google Translator. [directory listing]
I'm sure that most of you weren't surprised by a few of these, but maybe you discovered one that you just might try today. If you find yourself always relaying on a particular theme, find the developer's donation page and at least buy them a drink.