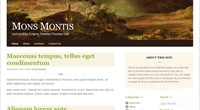 Three column theme perfect for churches and other non-profits.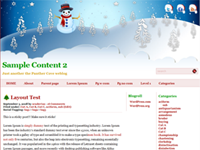 Keeping up with the seasons, cleanRoar takes a facelift and puts on the Christmas skin. It features a functional back-end packed with options. The skins can be swapped between the Legacy cleanRoar skin and the all new Christmas skin.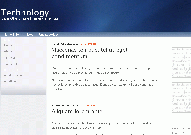 The Technology WordPress theme is a three column theme. Supports banner ads and the WP-PageNavi plugin.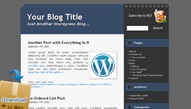 Navy Spiral is a notebook-inspired theme with cool blues and grays, clean lines, and subtle design cues to let your writing pop! No matter where writing inspiration takes you, you're online notebook will always be there to share your thoughts and stories. Widget-ready, gravatar-enabled, and set to download.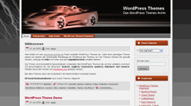 Racing Red 01 is a simple WordPress Theme with one Sidebar and Widget Support. There is an Option Page to populate the Footer. Page in German