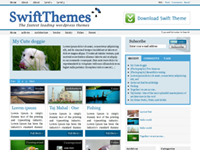 Super fast, two column, widget ready, gravatar ready and highly feature rich theme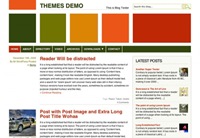 Selalu is a grid and widget ready wordpress theme, built in with custom recent comment and post with thumbnail, new features in WordPress 2.9 post thumbnail.
Two column, fixed width, widget and gravatar ready theme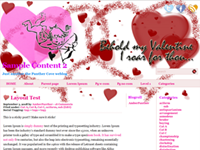 The theme features a fresh Valentine's Day style for your WordPress powered site. It also includes an additional four (4) styles to choose from, with the Legacy style always being an option.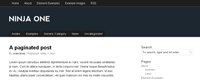 Ninja One is a free WordPress child theme for the popular theme framework Thematic. From the Ninja One Options page, you can easily add a custom logo, change the header background color, add your Google Analytics tracking code, and add your Feedburner feed name.