Hello everyone. You may or may not know me. My name is Len and I normally toil away in the forums here at WLTC testing all of the theme submissions before they make it here to the main site. Our regular theme author Perurry is away for a while so I will be pulling double duty in his absence. If you have any comments, questions or suggestions please feel free to drop them in the comments section below.
With that said, let's take a look at some of the latest and greatest theme releases from the WordPress community.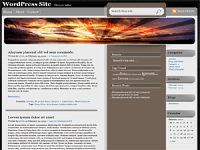 Oceanic Flight comes to us from JB WEBDEV. It sports two widgetized sidebars, horizontal navigation above the header image and a large search box in the header area. The theme comes in a wide-screen format with its main colours being white, gray and a soothing off-brown. It is easily customizable.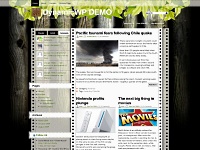 NaturalPaper is the latest offering from the gang at DynamicWP. The theme has a sort of paper and wood feel to it. It comes with a widgetized sidebar including a tabber section to display your most popular posts, latest posts and comments. It has a horizontal menu above the header area to display pages and another below the header area for categories, including a drop down menu for sub-categories. From the theme's options page you can change the default Gravatar image, exclude pages/categories from the nav menus, include your Twitter & RSS links and turn off/on the TimThumb script.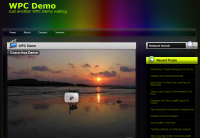 Technicolor is an elegant looking dark theme from WordPress Theme Designer. Although it is aimed at video bloggers, this theme can easily be used for regular blogs. It comes with a widgetized sidebar and footer and features a video showcase displayed on the home page which can be controlled from the theme's options page.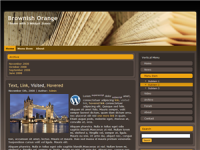 BrownishOrange is, you guessed it, a brown and orange coloured theme. It is the latest release from the stable of BloggingInside who has been turning out quite a few themes if you have been paying attention to our forums. It's appearance is quite soothing and comes with three widgetized areas: a content block above the main content area, the sidebar and another content block directly below the main content area.