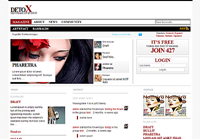 The Detox BuddyPress theme, clean magazine style for a BuddyPress powered site with the brandnew Detox WordPress Theme theme,
featuring a three column fluid theme layout, spiced up version of the Detox 3.17 WordPress Theme, enabled with flickr support, pagenavi support, frontpage slider, options panel, related posts and recent comments are built into the theme.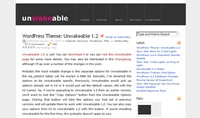 The Unwakeable WordPress theme and is a combination of K2 and Unsleepable. It uses K2 as a starting point, and replaced the default K2 header with a modified header from Unsleepable.
Two column theme with support for twitter and lifestream integration and an advertisement area and admin features
You Name It is a simple WordPress Theme with two sidebars. Three sidebars support Adsense format 160px and 250px.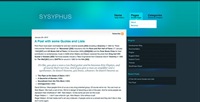 Sysyphus is a 2 columns, Widget Ready, JQuery Powered, WordPress Theme, with carefully hand-crafted graphics and W3C Valid Code.