iQ2 is a fixed width photoblog theme for WordPress. It is fixed width and widget enabled and it fully integrates with the PhotoQ Photoblog Plugin. iQ2 also features EXIF support and allows for easy customization via skins.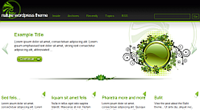 The Nature WP theme, fully loaded WordPress theme design for a WP powered site with the Nature theme, featuring a two column fixed layout, enabled with theme option panel, pagenavi support, frontpage slider, related posts, recent comments with gravatars are built into the theme.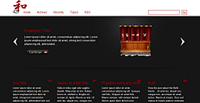 Widgetized sidebar with typical WP action like calendar, built in are recent comments and related post in the themes functions php, second sidebar shows excerpts of the latest five posts. The frontpage shows the four latest posts asigned by a built in theme options panel.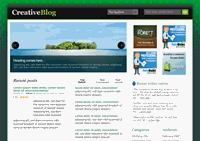 Three column theme with a magazine layout, featured posts and 125×125 ads.