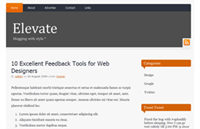 Elevate is a two column theme designed mainly for personal blogging focusing on typography and spacing to achieve maximum readability around the content.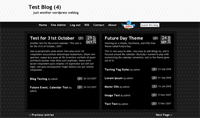 This is a one- or two-column wordpress theme, a highly customised theme. It has theme options to let you customise the font, the link colours, the post categories, the additional content categories, twitter username/login, and search inclusion.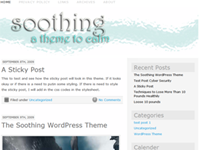 A lightweight, fast loading Theme with clean typography and color schemes that is very easy and soothing on the eyes.  WordPress 2.8 compatible. The Home page displays post excerpts which retains all html formats so links and pictures are all intact and are displayed with the excerpt. Pictures are displayed as arrays so the first picture in the post will always be the one displayed.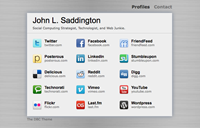 5 social networks built in (and 50+ more included as alternatives that you can add if you'd like)
Designed a WordPress theme? Submit your theme to get listed in these posts.