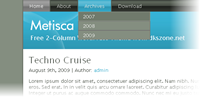 Metisca is a 2-column right sidebar SEO optimized theme designed especially for Google Adsense 336×280 Ad unit and commonly available 300×250 Ad Units from Advertisers. The header has a simple yet elegant look with pearl white title and slogan text over a beautiful Sky Blue background.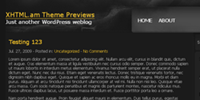 Two column, widget ready theme in black

A dark colored, two column, widget ready and WordPress 2.5-2.8 compatible WordPress theme. Also, check out Enlighten from the same author.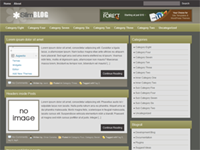 A two column theme that comes widget ready. With Sociable and WP-PageNavi plugins preloaded. Using a green-brown color scheme.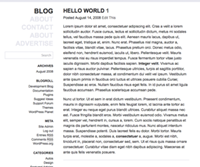 Simple two column theme in white, with black text, and blue links.