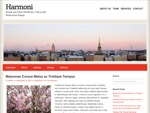 Harmoni is a simple and clean theme with a responsive layout.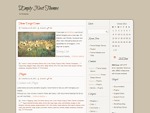 Neutral is a professional looking and attractive theme that lives up to its name, with a neutral color scheme that includes taupe or beige, white and gray with a very readable and clean sans serif font for the main body text, and an attractive script for the headings to add just a touch of personality.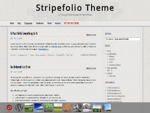 Stripefolio is a free clean theme designed to function both as a readable blog and website as well as a fullscreen portfolio showcase for designers, painters, artists, photographers, etc.