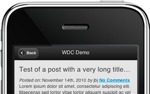 jQuery Mobile is perfect for those who want to make a good looking and easy to read version of their blog and guarantees an optimal ease of reading on mobile devices such as the iPhone, Blackberries or Android. (designed for use with a plugin like WP Mobile Detector)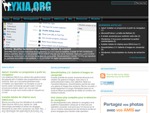 OpenBook is a "magazine" theme with nice features such as column display, news slider and drop-down menu.
Red Christmas is a holiday, minimalistic two-column, fixed-width, widget-ready, and seo optimized red theme.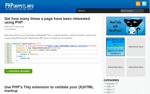 Snippet is a Thematic child theme. It is simple, clean, and perfect for developers who want to show some code.