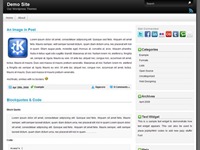 A clean and minimalistic two column, fixed width theme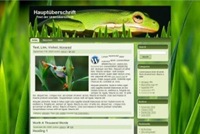 Froggy2010 is a really simple greenish WordPress Theme with one Sidebar and Widget Support. There is an Option Page to populate the Footer.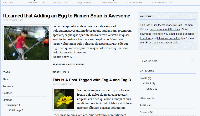 Pico is a grid-based magazine theme based on the famous Mimbo theme by Darren Hoyt, designed to work right out-of-the-box without having to install additional plugins. Features smart post thumbnail handling (supports 2.9 Canonical Post thumbnail or use first image on post), 10 widget areas (including four columns on footer), 3 page templates (Archives, List Authors and Sitemap), a custom Featured Categories widget, breadcrumb navigation and support for threaded comments.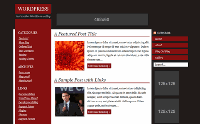 This is a minimalistic, red-colored theme with automatic thumbnails, advertising space and a clean layout. Thumbnails are used from the default ones that WordPress generates when you upload an image with the post. The theme uses jQuery for animated menu and sidebar. Impress has been tested with Firefox, IE, Chrome and Safari without any problems.