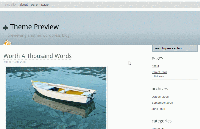 Stunning Silence: it's an amazing and customizable WordPress theme. It's got lots of goodies like a huge options page, a great Twitter integration (straight in the header!), artful and delicious color schemes, but on the outside, all your visitors will see is a beautiful, modern, simple, and stylish theme, putting the spotlight on your work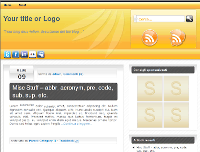 Palmixio is a theme for WordPress, its features : two columns, widget ready (sidebar and footer), custom gravatar, flexible width, threaded comments, easy to customize.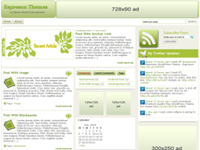 Evr Green a free magazine styled wordpress theme, enabled with personal Twitter updates, social bookmarking, tabbed content, email subscription, and lots more.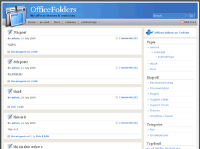 OfficeFolders is a blue, grey and white, widget ready two-column theme with a right sidebar.
Are you a theme author? Learn how you can submit your theme and get listed in these releases.