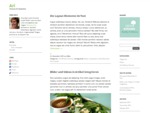 Ari is a minimalistic, flexible three-column blog theme. The theme makes use of CSS3 media queries for its flexible layout and is optimized for tablet pcs and smart phones (the theme switches to a two-column layout when viewed on a horizontal iPad screen, and to a one-column layout on iPhones).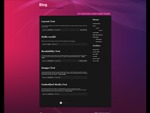 Pink and Purple has an esthetic tab menu in the header, with a modern background, and is widget ready.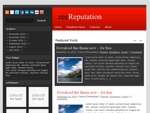 zeeReputation is a clean two column theme for personal blogs with several features: Custom Logo, Several Color Schemes, Custom Color via Colorpicker, Content Slider, 125×125 Banner Widget, Dropdown Navigation, Google Analytics Integration and more.