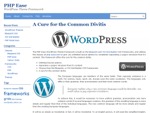 PHP Ease is a WordPress theme built on the Blueprint and YUI Grid Builder CSS Frameworks. It utilizes the classes at php-ease.com to give you unlimited layout options by completely separating a page's structure from it's content.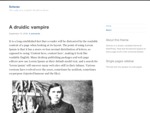 Scherzo is a simple 2 column theme with clear, large and readable text. Includes page specific sidebars.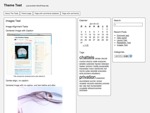 Zen Garden is stylish, simple and customizable. You can change the background image/color and header image from the WordPress admin panel.