WordPress fans are out in full force over the new admin interface presented in MovableType 5.1 which was released today. The controversy stems from how eerily similar the admin interface resembles the one that was introduced in WordPress 2.7. The similarities are easy to spot when you look at both interfaces side by side as evident by the post on BloggingPro.com.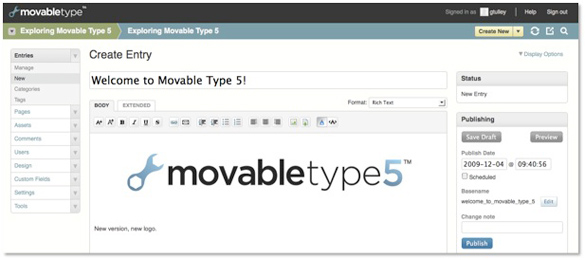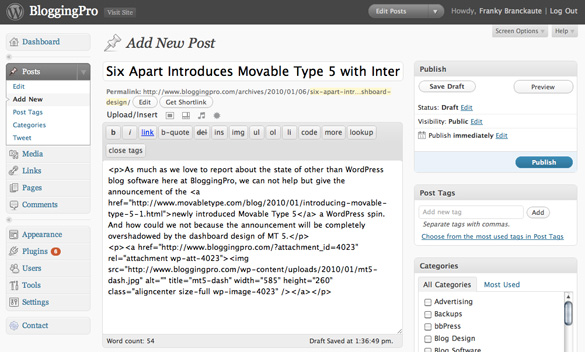 No doubt about it, the interfaces look the same albeit with MT's added touches. While many fans of WordPress are giving Six Apart an earful, I've taken a bit more relaxed approach. One of the things that people constantly refer to WordPress for is its publishing interface. Since this interface is loved by many, is it really any surprise that something similar to it would appear in other publishing platforms? Also, I highly doubt WordPress was the first to have the layout that it does now.
So with that in mind, if I were a core developer or someone involved with the UI for WordPress, I would be flattered to see another publishing system use a similar interface. To me, it's further proof that the interface works.
What's more interesting to me is that some folks have stated they like the MT version better than the WordPress one. I'm curious to hear from anyone who has used both interfaces to let me know why one is better than the other despite their similarity.